WE FIND ALL KINDS OF WATER LEAKS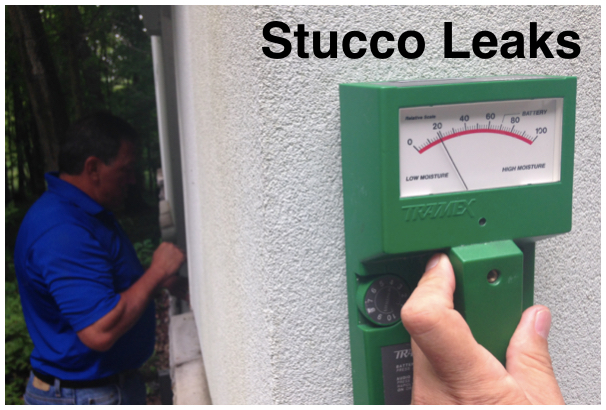 WHO WE ARE
We are not just another plumbing company We are leak detection specialists. We do every sort of water leak detection. So, if you have a pipe leak or a roof leak, it doesn't matter. We have you covered. With over 40 years of hands-on experience in construction as Contractors, we are able to solve your leak detection issues. Back in 1986 we pioneered the use of infrared cameras to pinpoint leaks. We are equal parts Contractors and Technology Geeks. So, it was a natural progression for us to become Leaders in water leak detection. We also use ultrasonic leak detectors, (read more) ....
WHAT WE DO
We provide expert water leak detection in Destin, and the surrounding Okaloosa County, Walton County, and Bay County.. Our leak detection services are not limited to plumbing leak detection. We pride our-selves on being the 'Swiss Army-Knife' of leak detection. Our cutting-edge leak detection equipment and proven methods find every kind of water leak. Do you have a roof leak, window leak, chimney leak? Call us. Left unchecked, hidden water damage from water intrusion into walls can lead to destructive rot of structural members, termites, and even toxic mold . . (read more) ....
WHY YOU SHOULD CALL
Reason #1: You like to save money. Our methods are safe, accurate and proven. Tired of paying the handy-man for fixes that don't work? Why waste money on guesses? As Expert Witnesses, our findings have been used as hard-copy evidence in Court. Reason #2: You're leery of contractors who want to make holes in your sheetrock to "explore" a water leak from a ceiling. That is Old-School, messy, primitive, and wasteful. This is the 21st Century. Our leak detection specialists use non-invasive leak detectors and methods that are kind to your home and to your wallet. (read more) . . .
CLICK ON THIS VIDEO BELOW
WE HAVE CUTTING-EDGE TECHNOLOGY
HARD-COPY EVIDENCE. NOT GUESSWORK
#1) SMART SCANS: OUR INFRARED CAMERAS FIND HIDDEN ISSUES IN WALLS
See your water leak - hidden in a wall - without removing sheetrock. No demo. No damage to your property. No messes or disruption of your life. You actually see real-time infrared images of what needs to be fixed. This can save you thousands in water unnecessary damage restoration costs.
Our infrared thermal imaging technology is safe, accurate, and proven for over 30 years by the U.S. Army (to locate targets), Firemen (to locate people), and the Weather Man (to target weather systems).
We bring $30,000 worth of state-of-the-art water leak detection equipment onsite. We use Science - NOT sledge hammers & hunches.
HOW YOU BENEFIT:
1) Non-invasive -
2) Accurate & Fast -
3) Hard-Copy Evidence
4) You Save Money
Stop Guessing. Start Seeing!
DO YOU HAVE A WATER LEAK IN A WALL?
SMART SCANS SEE YOUR WATER DAMAGE
We use infrared cameras as leak detectors because it is a fast, safe, accurate, and non-invasive method of leak detection. We pinpoint wall water damage without destructive demo. That minimizes the cost, the messes, and the disruption to your life.