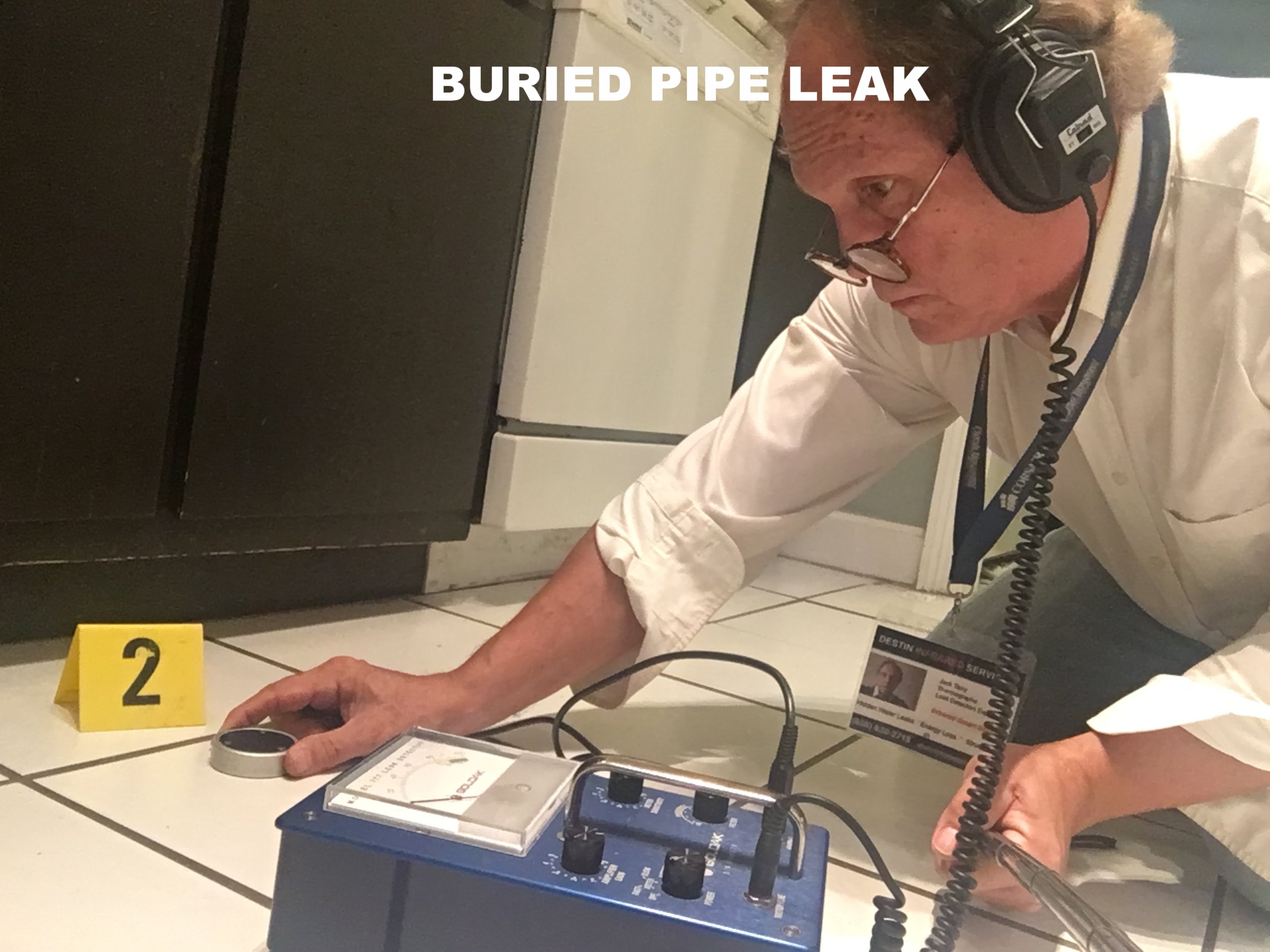 INFRARED THERMOGRAPHY
5 Things You should know
FACT: Infrared cameras are also used daily by the: Military, Firemen, Weather Bureau, Doctors.
FACT: Infrared thermal cameras can see hidden leak issues that are invisible to the human eye.
FACT: These thermal imaging cameras are non-invasive, safe and accurate.
FACT: Since they're non-invasive, you can save thousands of dollars by avoiding needless demo.
FACT: Here are a few of the benefits:
1) NO MORE GUESSING
2) YOU SEE HARD-COPY EVIDENCE
3) NO DAMAGE TO YOUR HOME (eliminate random demo used by others)
4) YOU SAVE MONEY ON REPAIRS (by pinpointing the cause of the leak up-front)
5) YOU CAN CONFIRM REPAIRS WERE DONE RIGHT (by 'seeing' inside walls)
Having a hidden water leak, water damage, or water intrusion can be frustrating - especially if you cannot determine the cause. All too often Contractors want to rip open sheet rock on walls or ceilings to "find" a leak. We don't believe in that.
We use science and technology like thermal imaging cameras and over 35 years of practical construction knowledge to help. No more guesswork. No more alibis from contractors. We routinely use our infrared thermal imaging technology to find hidden water leaks, broken pipes (that no one could find) and those pesky roof leaks.
Don't be fooled by the impostors. We have been pioneering the use of infrared thermal imaging in construction and inspections since 1986. Call the experts: Destin Leak Detection. You'll be glad you did.